Door Lever Handle(YK-4115)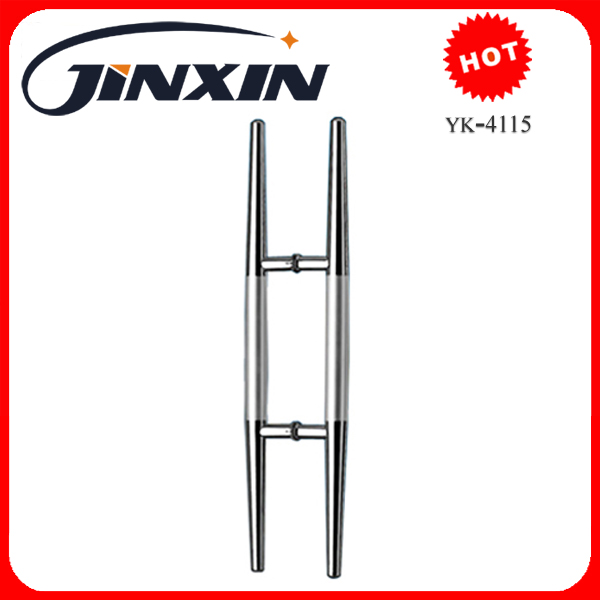 Door Lever Handle(YK-4115)
1.Item Feature:
YK-4115 is a sensational handle, it's modern sleek lines are stylishly finished with two bands of highly polished.
2.Durable Stainless Steel:
All made from AISI304 and AISI316 High Grade Stainless Steel,which means it is both strong and resistant.
3.Specifications
Diameter(mm):ø25 ø32 ø38
Height(mm):300 600 800

4.Application:
Back to Back mount,suitable for glass door, wood door, cabinet, frame door and so on.

5.Simple to Maintain:
To retain the best possible corrosion resistance it is necessary to keep the surface of the stainless steel clean. This can be done using a clean cloth and a mild detergent or soap, then rinsing with warm clean water and drying with a towel. .
Key words:push pull handle,gate door handle,solid door pull handle,steel pull handle,glass pull handle,steel handle,pull door handle and door pull,door pull handle,good design door handle.