Door Pull Handles(YK-4101)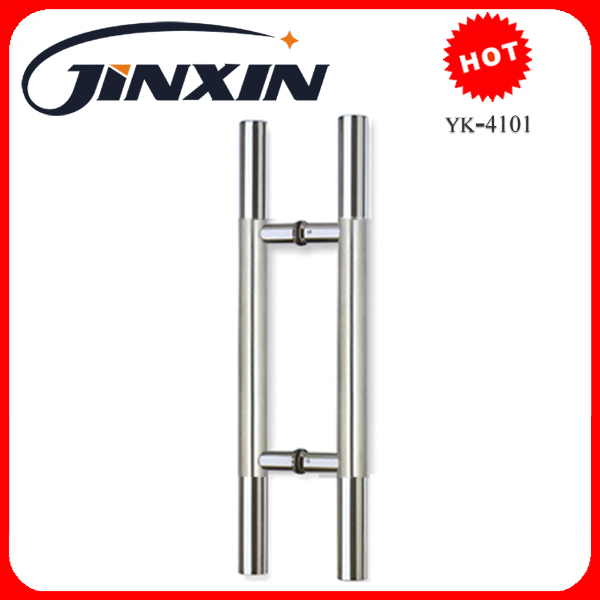 Door Pull Handles(YK-4101)
1.Item Feature:
YK-4101,the tubular design is sleek and modern, which looks smart and trendy. It is truly one of the the most stylish and sophisticated handles we have in our range.
2.Durable Stainless Steel:
All made from AISI304 and AISI316 High Grade Stainless Steel,which means it is both strong and resistant.
3.Specifications
Diameter(mm):ø25 ø32 ø38
Height(mm):400 500 600

4.Application:
Back to Back mount,suitable for glass door, wood door, cabinet, frame door and so on.

5.Simple to Maintain:
To retain the best possible corrosion resistance it is necessary to keep the surface of the stainless steel clean. This can be done using a clean cloth and a mild detergent or soap, then rinsing with warm clean water and drying with a towel. .
Key words:door pull handle,glass door pull handle,interior door handle,door lever handle,inside door handle,pull handle manufacturer,hardware pull handle,stainless steel door pull.