Safety Bathroom Grab Bars(YK-2313)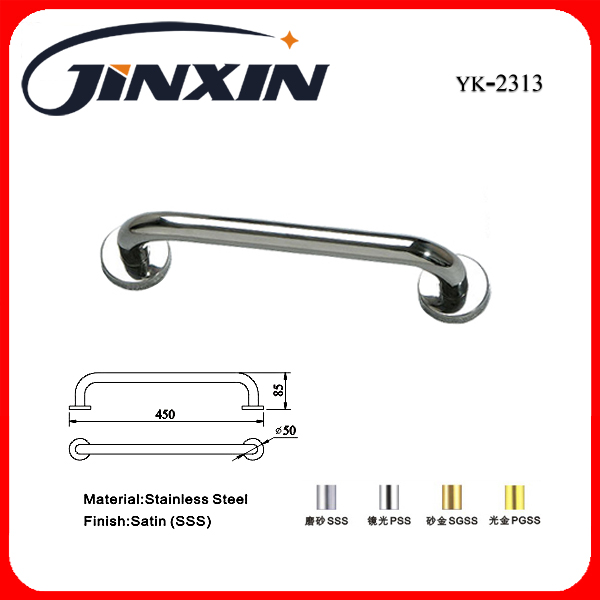 Safety Bathroom Grab Bars(YK-2313)
1.Material:
Made from durable high grade stainless steel AISI304 or AISI316. Standard satin or mirror finish.
2.Size:
L:450*H:85*ø50mm

3.Our advantage:
◆Easy to clean
◆Available in concealed and exposed scew mount
◆Strong and easy to grip
4.Application:
Suitable for the bathroom,toiler,closestool and so on.
5.Function:
Installed onto the wall shich near the closestool.Convenient for the disabled person.
Our range of Grab Bars will provide various styles for safety support and hold.
Key words:bathroom handicap grab bar,grab bars,door grab bar, sliding door grab bar,grab bar for glass door,steel grab bar,inox grab bars,commercial grade grab bars.